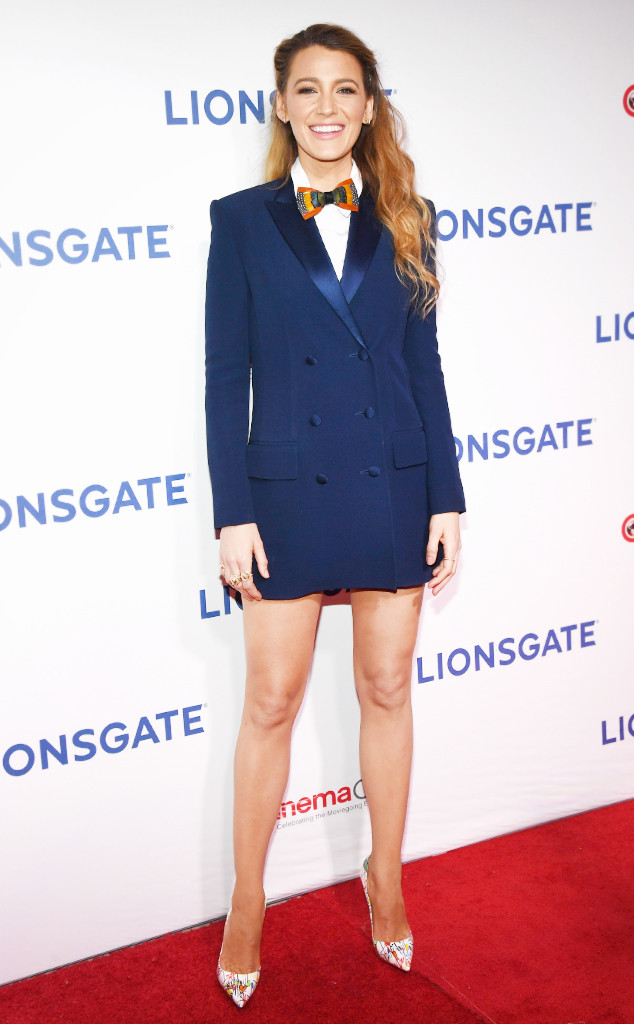 Ethan Miller/Getty Images
Women like Blake Lively, Tracee Ellis Ross and Victoria Beckham are stepping out of the bounds of womenswear and exploring a new kind of style.
World, meet menswear for women.
In a world where the #MeToo campaign is a part of everyday conversations and pop cultures icons like Beyoncé are making it cool to be a feminist, celebrities are reasserting their determination to expand gender norms by wearing pieces that we'd commonly refer to as menswear. Three-piece suits, structured jackets, tuxedo-inspired garments—women are wearing it all.
The beautiful part of the much-loved menswear trend is that the resulting looks are still somewhat feminine. Celebs aren't sacrificing showing their womanly curves, being glamorous or wearing soft hues or fabrics. Instead, they're taking the structure and formula of traditional suiting and making it work for them. The result is an attention-grabbing blend of femininity and masculinity that translates into fashion-forward style on the red carpet.
Just take Blake, who attended ComicCon, wearing tuxedo and a bow tie. If you merely described it as that, it sounds like an outfit a guy would wear, right? Well, after the star opted out of pants and added paint-splattered pumps, her outfit balances the designs of suiting and the sultry appeal of womenswear. It's the best of both worlds.
She isn't the only one. Celebs are putting all kinds of spins on menswear, so that you can shop the entire floor of a department store without thinking twice.
Check all of the ways to wear menswear below!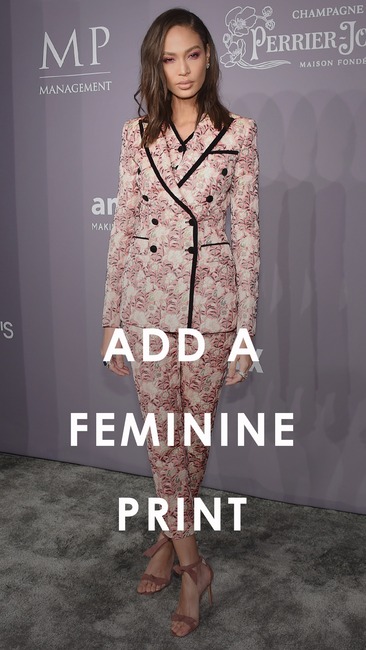 Michael Loccisano/WireImage
Joan Smalls
The models stuns in a floral version of the trend. It's feminine. It's fun and different. And, it's a professional style, you could wear anywhere.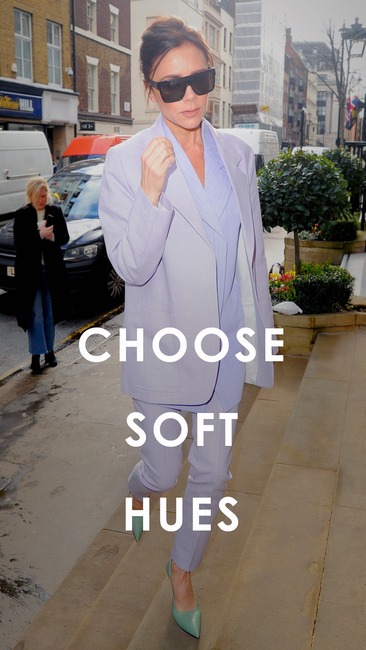 BACKGRID
Victoria Beckham
The fashion designer demonstrates how to wear the style in spring. Pastels are clearly the way to go.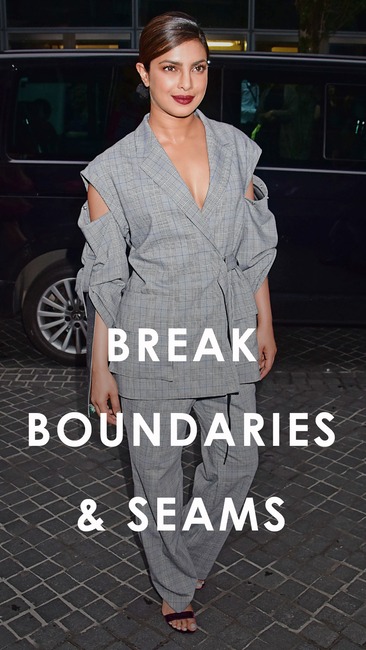 Tristar Media/Getty Images
Priyanka Chopra
The Quantico star makes destroyed suiting look good. Plus, the cold-shoulder detail gives it a feminine flare.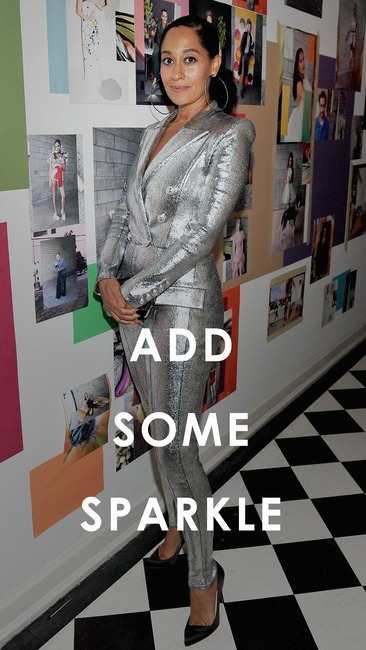 Donato Sardella/Getty Images
Tracee Ellis Ross
While you may be taking a note out of the guy's style book, you don't have to dull your shine! Opt for metallic suiting like the Black-ish star to add some glitz to your look.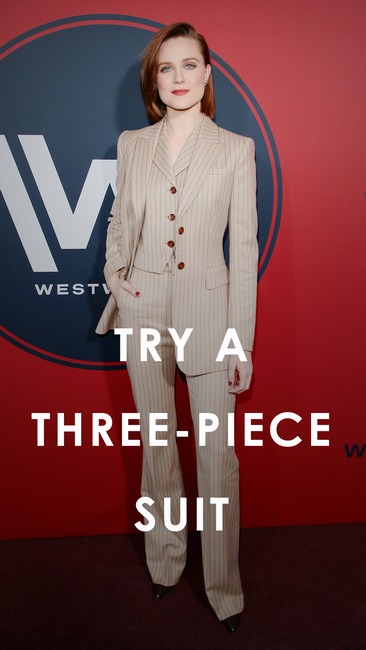 Jean Baptiste Lacroix/Getty Images
Evan Rachel Wood
You know what, just for go it! Go all the way with a three-piece suit like the Westworld star and give the guys a run for their money.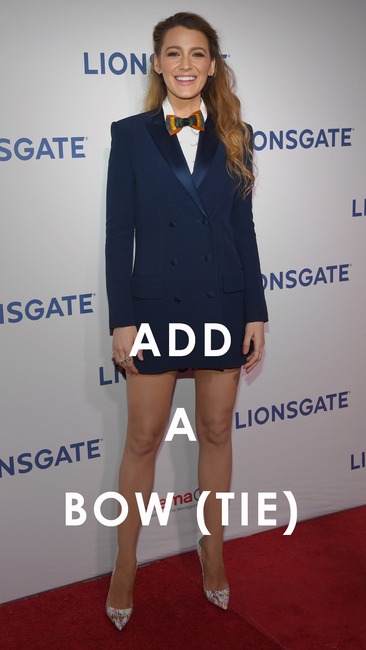 Ethan Miller/Getty Images
Blake Lively
Take the actress' advice and try a bow tie around your neck. Or, you can wear it in your hair!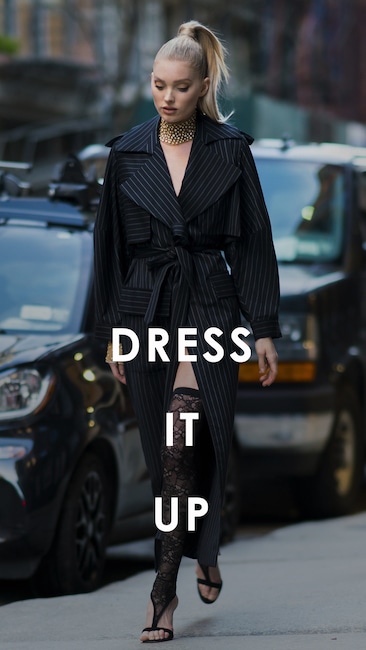 Peter Parker/Splash News
Elsa Hosk
Trench coats are unisex for the most part, but the pinstripe fabric certainly points towards menswear. Elsa, however, added lace, thigh-high heels and a thick gold choker with nothing else to make pinstripes look more sultry than ever has before.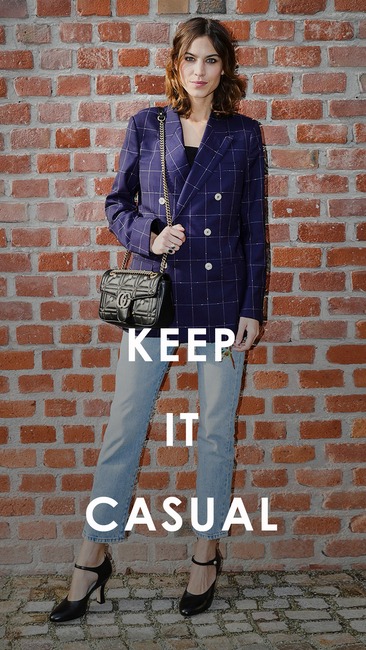 Vittorio Zunino Celotto/Getty Images
Alexa Chung
You don't have to be daring with this trend. Adding suit jacket to your everyday look like Alexa can elevate your style instantly.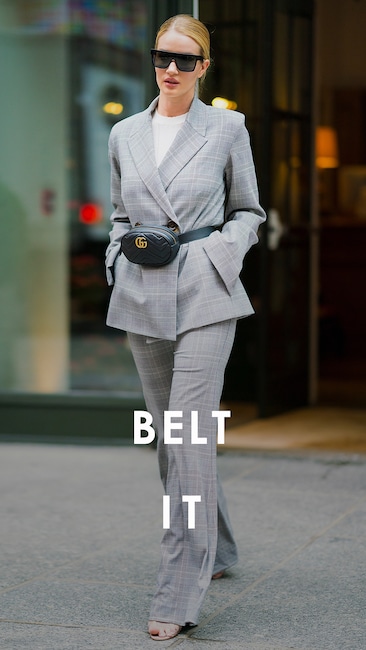 Gotham/Getty Images
Rosie Huntington-Whiteley
While an oversized suit is on-trend, you don't have to drown out your figure. Instead, add a belt to emphasize your waistline like the model.
Let's block ads! (Why?)